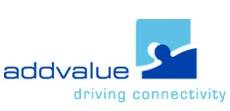 Addvalue Communications Pte Ltd.
Wideye is a brand owned by Addvalue Technologies Ltd, a listed company on the mainboard of the Singapore Stock Exchange (www.addvaluetech.com)

Wideye envisions a world where communication goes beyond its functional utility, a world where communication represents a statement of lifestyle totally free of constraints imposed by one 19s physical location or connecting media and that 19s what we call liberating communications.

Seeking out our customers 19 evolving needs for communications and understanding our ever changing environment, Wideye!22 continues to adapt its form and content to provide distinctive products that enrich one 19s lifestyle.
Locations
Addvalue Communications Pte Ltd.